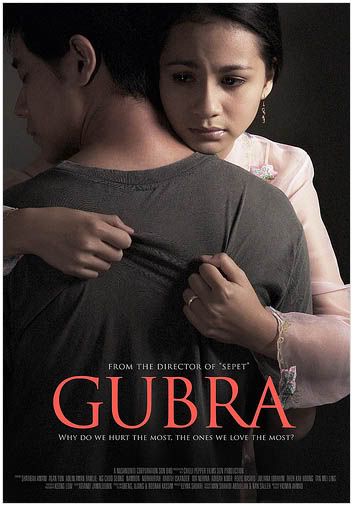 hmm... nih r cite melayu yg
paling
xfocus
n
sampah
yg pernah aku usha... xtau r bape
ratus
kali muke n tgn amani tuh kne
cium
ngn
2
org laki (laki die n adik jason). hish..susa tol nk komen. yg orked tuh dok marah2 laki die main pompuan lain, padehal she busted her husband dating dgn pompuan tuh mase tgh jalan2 dengan adik jason, yg seblom tuh satu adegan
picking-other-man's-nipple-hair scene
, dilakukan oleh orked (selaku
bini
org) kepade adik jason. time tuh bapak die tgh
sakit
kat hospital. orked tuh
suke
2 hati ikut mamat cine tuh sume, so y on earth die nk marah sgt laki die main pompuan lain...
xfair
r camtuh...
last2 die blah gk from laki die...
laki bini sampah
"
ape buat kat tgh2 jalan ni, kang kene langga lori lagi kang
..." kate
bilal
sambil mengusap2
anjing
.
i dont find adegan bilal mengusap anjing on the way nk g surau satu yg controversial. it just sumthing very
rare
to happen.
melayu
yg xske anjing n akan lari+blg batu kat anjing (kan ade kisah org kasik anjing minum masuk
syurge
ape..)
moral
story buleh diusha pd part
pelacur
yg insaf, hubungan mak jason dgn mak
haji
, n mak jason dh berbaik balik ngn bapak die. scene2 nih
xdek kaitan pon dgn orked
... xtau r kot director nk wat sambungan yg menghubung
kaitkan
sume scene nih.
nasib baik
ade watak haris iskandar, kak yam, n mamat chinese keje kat hospital tuh wat
lawak
. xkesa r lawak tuh lawak blue ke ape, tp kre ilang gk r
ngantuk
usha cite tuh mlm2..uhuh
pendek kate, cite nih mmg
X LAYAK
menang award, n lakonan amani tuh pon xpower mane pon... it just all the
controversies raised the popularity
of the movie, n make people watch it.n xnpk pon kaitan tajuk 'GUBRA' tuh dgn storyline die.
what a rubbish
...
ps: nasib baik orked jumpe balak cina, kl balak india mau stengah jam picking nipple hair tuh